Hello, ELO!
Experiential Learning Opportunities
This year, MIT lets you earn up to $1900 while you work on challenging and meaningful hands-on projects. Whether you're remote or on campus, these experiential learning opportunities (or ELOs, for short) connect you to important, real-world projects in MIT research labs and maker spaces, K12 schools and start-ups, nonprofits and global industries.
ELx is now live!
A new way to find ELOs for spring and beyond 🙌
The Office of Experiential Learning is excited to announce that the new Experiential Learning Exchange (ELx) is now live! ELx replaces the listings on the UROP and ELO sites and provides an easy-to-use "front door" to find programs of all types. Spring listings include both guarantee-funded ELOs and ELOs for credit or with other types of funding. ELx will also grow and evolve to help students find ELOs in Summer 2021 and beyond.
What kinds of learning opportunities are available?
There is something for everyone. 👏
How do I get my guaranteed ELO?
We'll walk you through it!
Experiential Learning Opportunities, or ELOs, are the "secret sauce" of an MIT education: hands-on, authentic experiences in research labs and maker spaces, K12 schools and start-ups, NGOs and global industries. The vast majority of undergraduates participate in at least one and often many ELOs over the course of their MIT journey– a MISTI program, a UROP, a corporate internship through CAPD, a PKG public service fellowship, an entrepreneurial venture with Sandbox support, an Edgerton Center student team or club, and more.
What ties all of these diverse experiences together? The projects involve hands-on, applied work, often in "real-world" contexts; they are challenging and rigorous learning experiences; students receive meaningful guidance, supervision, and feedback; the project work is performed over an extended time period and with a meaningful intensity; and critical reflection and evaluation help students process their learning and programs measure their impact.
In response to financial pressures facing students and their families as a result of the pandemic, and in recognition of the importance of experiential learning to an MIT education, MIT is offering a paid ELO (up to $1,900) for every undergraduate student. The Institute is providing significant new funding to expand the number and diversity of funded ELOs available in AY21 by augmenting the financial support typically provided through faculty-funded UROPs, industry-supported MISTI initiatives, Sandbox funding, and more.
The guarantee does not include paid student employment such as reception/office work or undergraduate teaching assistant positions that are mostly administrative in nature (e.g., grading assignments, posting links to Canvas, etc.).
The guaranteed ELOs can take place any time during the 2020-21 academic year: in the Fall semester, during IAP, or in the Spring semester.
The first place to check for all types of ELOs is ELx, a new platform available starting in Spring 2021.
All UROPs for pay (both direct- and faculty-funded) are eligible opportunities and will count as meeting a student's ELO guarantee. You can find UROP positions on ELx, and be sure to also check out these helpful Tips for Finding a UROP.
Other eligible opportunities can be found on Handshake (CAPD's job search/recruitment portal). Just search for the "MIT – ELO" as the employer, or look for "Experiential Learning" as the job type. Many of these are also cross-listed on ELx.
Innovation and entrepreneurship ELOs are posted to InnovationONE – a new platform created by the MIT Innovation Initiative (MITii). Check out this Guide to InnovationONE for Students to help you get started.
Check back on these sites often as new ELOs will be posted often.
If you have a question about whether an opportunity is an ELO and meets the guarantee, please contact us at experientiallearning@mit.edu.
Programs will manage their own student application and selection processes, so please refer to the position description for more information about processes and deadlines, as they will vary across different opportunities.
Once you are formally offered and accept an eligible paid ELO position, you will be notified via email that your ELO guarantee has been met.
Check the position description or check with your program sponsor to see whether the position is paid by a stipend or by an hourly wage. Stipends will be paid in up to two disbursements spread across the semester or IAP; hourly wages will be paid through the weekly student payroll process.
Please note that students living abroad may only participate in stipended ELOs and may not participate in opportunities that pay an hourly wage, including UROP.
You can earn up to $1900 through a guarantee-funded ELO. (The $1900 amount comes from the maximum Spring 2021 UROP earnings.) The minimum amount that students can earn through an approved ELO is $1000 (for ~ 80-hour project).
The total funding amount, type of payment (hourly wage or a stipend), and required time commitment will vary by opportunity; students should read the position description carefully for the specific stipend level or wage rate and estimated project hours. Individual programs may choose to supplement guarantee funding to increase the number of project hours or pay a wage higher than $13.50/hour or stipend higher than $1900.
As we mention above, MIT has provided additional financial support to guarantee a paid ELO for every undergraduate student. So that we have enough money to support everyone, MIT undergraduates can only do one centrally-funded ELO. If you have a question about how your ELO is funded, just ask your ELO sponsor or email us at experientiallearning@mit.edu.
Students can do more than one if the second ELO is funded by faculty discretionary support, program endowment, or other sources. Student employment positions (like an undergraduate teaching assistantship) can be combined with a guarantee-funded ELO. All students, regardless of prior ELOs, may apply for UROP direct funding in Spring 2021, but as in past years, direct funding is not guaranteed.
Students living abroad are only eligible for stipended opportunities and may not work for hourly wages (see "I'm an international student or student living abroad: What do I need to know?" below.) International students should also check with the MIT International Students Office about relevant restrictions and required authorizations for paid opportunities.
You may be able to continue receiving pay beyond the initial Fall or IAP term. Talk with your faculty mentor/project sponsor to explore alternate funding options (e.g. lab/department-sponsored funds) and determine what might be possible. Requesting UROP direct funding for spring semester is also an option, but funding approval is not guaranteed after your guarantee is met. UROP staff can answer any funding questions you might have and offer advice, so feel free to email urop@mit.edu.
Funding is only guaranteed for one ELO per student (up to $1900), for one term. If something happens and you are unable to complete your ELO for reasons outside of your control, we're here to help. Please contact us at experientiallearning@mit.edu.
If you run into extenuating personal circumstances that impact your ability to complete your work or project, we encourage you to speak with a dean in Student Support Services. With your permission, we will work with that dean to come up with a work plan moving forward.
Students must apply to the specific ELOs that they're interested in; required application forms, deadlines, and procedures will vary by program. Sponsoring programs make the final decisions about student selection and/or hiring, and some opportunities will be more competitive than others, depending on student interest and the number of positions available.
That said, never fear! We have plenty of funded ELO opportunities available for Spring 2021.
If you need help finding or applying for the right position for you, you can contact us at experientiallearning@mit.edu.
There are several existing MIT programs that allow students to pursue independent projects while receiving support and access to MIT resources and expertise. UROP's direct-funding application can support student-generated research projects that have the endorsement and involvement of an MIT faculty member.  Students with public service projects can apply to the PKG Public Service Fellowships. Individuals with entrepreneurial ideas can apply to Sandbox or IDEAS (for social ventures only). Some academic departments also offer ELOs built around student-designed projects.
Nope. Only currently enrolled students are eligible for the paid ELO guarantee.
The AY21 ELO guarantee is in addition to the one semester of paid UROP that all students that receive an MIT scholarship are guaranteed.
Students receiving an MIT scholarship will be able to access the ELO guarantee (including but not limited to UROP) and the paid UROP guarantee as well. (In other words, you get to do both.)
Similarly, off-campus federal work-study positions (through the PKG Center and SFS) and related earnings will not count against the EL guarantee.
Due to international tax and compliance issues, MIT is not able to offer paid UROPs or other hourly wage opportunities (regardless of funding source) to undergraduate students who are not physically located in the United States. However, students living abroad may opt for a credit-only UROP.  Students may also choose to do a non-UROP experiential learning opportunity (such as remote K12 tutoring or public service) paid by stipend.
There are various U.S. and foreign country restrictions and compliance obligations when research or other activities are conducted abroad. Therefore, UROP projects and experiential learning opportunities being conducted by undergraduate students living in certain countries will be subject to additional review by MIT's Remote International Appointments Team.
MIT has created several ELO programs that are designed specifically for students in the class of 2024. Through these cohort-based experiences, you can explore issues that you care about in the world; make connections with new friends; get to know faculty members, departments, and majors; and participate in training, mentoring, and professional development activities. Many ELO programs are targeted exclusively to first-year students, and first-year students are eligible to apply for dozens more.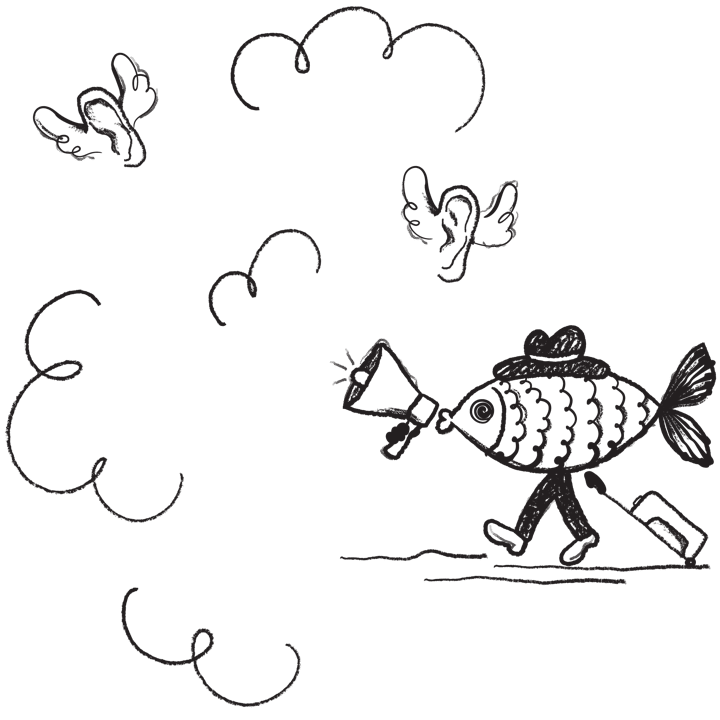 Sounds good, where do I start?
You're in the right place! 😉
You can search for ELO positions on several platforms. It's as easy as 1-2-3.
ELx. This new platform lists ELOs of all types, replacing the UROP job board and our static list of ELOs and supplementing listings on other platforms like Handshake. Many ELOs are cross-listed on ELx even if more detail and applications are located elsewhere, so ELx is a great place to start your search.
Handshake. Start by searching for "Experiential Learning" or look for "MIT – ELO" as the "employer". If you're new to the platform, Handshake requires an MIT certificate.
InnovationONE. The go-to place to explore and apply for ELOs in the Innovation and Entrepreneurship world. Check out this Guide to InnovationONE for Students to help you with your search.
You can also talk to faculty members and friends, or inquire directly with programs that are of interest to see if they have ELOs on offer this semester. UROPs in particular may not be advertised, so check out these other strategies for finding a UROP.
But I have more questions!
No problem, we're here to help. 👍