About the Office of Experiential Learning
The Office of Experiential Learning (OEL) works to amplify and accelerate the practice and impact of experiential learning for MIT students—bringing the spirit of Mens et Manus to life.
Give us a shout at experientiallearning@mit.edu if you have questions, comments, or ideas to share!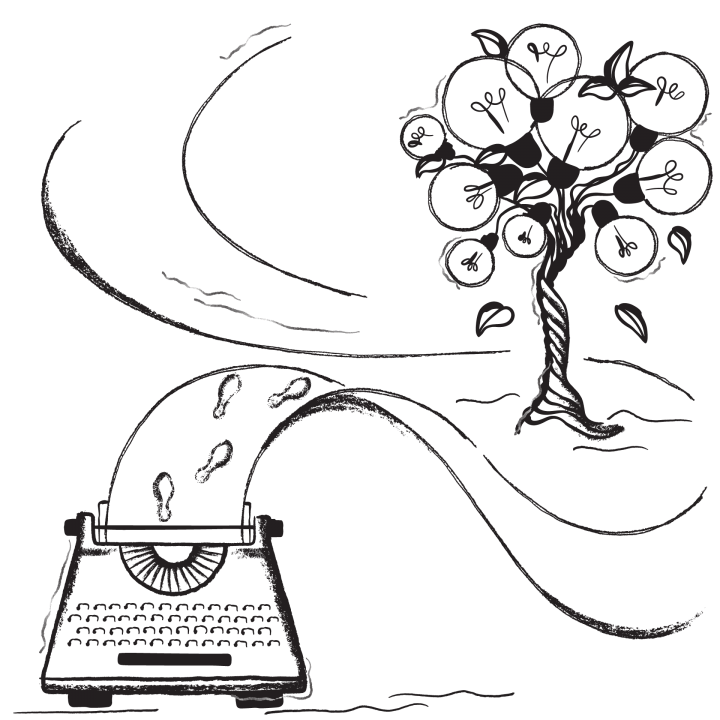 Structured experiential learning opportunities enable students to effectively manage complexity and ambiguity; encounter and wrestle with authentic ethical dilemmas; understand and value different perspectives; and reflect on their purpose and aspirations in life. Experiential learning can also contribute positively to students' future engagement at work and long-term well-being (Gallup-Purdue Index Report 2014).
OEL works to support, improve, and grow experiential learning opportunities; develop and implement new pedagogical, curricular, and advising models; and create a more intentional, integrated, and impactful ecosystem within the Institute.
In the past few years, we've launched a new class designed to teach ethics in real-world settings; launched another class to teach students how to make an impact on sustainability in their lives and careers; kicked off a new initiative to create more Experiential Learning Opportunities (ELOs) focused on social impact; gave out mini-grants to support dozens of IAP activities; started a new assessment project to understand and improve access to high-quality ELOs; and created a platform called ELx to help students find ELOs. (And yeah, we coined a couple of new acronyms along the way…)
Last but definitely not least, we're home to four awesome experiential learning centers and programs: D-Lab, the Edgerton Center, PKG Public Service Center, and UROP.
Meet Our Team
And their favorite emojis! 👋
Kate Trimble (she/her) 🥸 is MIT's Senior Associate Dean for Experiential Learning (and also serves as Chief of Staff in the Office of the Vice Chancellor). She is fortunate to work with the amazing EL programs that make an MIT education magical. Kate lives in Providence and knows all of the best restaurants and beaches in the state of Rhode Island.
Kate Weishaar (she/her) 🧶 is the Senior Program Coordinator in OEL. She collaborates with awesome staff and students from EL programs and beyond to help students navigate and make the most of their ELOs. She is also a serial crafter who dabbles in everything from oil painting to needle felting to sewing her own clothes. She is also an MIT alum ('18) and holds an M.Ed. in Higher Ed Admin from Northeastern University. 
EL Student Ambassadors
Want to connect with the ambassadors or invite them to speak at an event? Email katew@mit.edu to coordinate. 
Sundeep Chakladar (he/him) ✨ is a biology major in the class of 2024. He has experience as a UROP in the Lourido Lab and the Kellis Lab. Through the PKG office, he has interned at the Maine Department of Health and Human Services as well as at MassHealth. He has also worked as a data analytics researcher at Wealth for Health, UC San Francisco, and Brigham and Women's Hospital. Outside of academics, he spends his time working as an EMT for MIT EMS and is the captain of the Varsity Men's Tennis Team.
Eva Ge (she/her) 😋 is a computer science (6-3) major in the class of 2026. She has UROPed in the Digital Humanities Lab, the Sloan School of Management, and the Center for Research on Open and Equitable Scholarship (CREOS). She has also done a MISTI Global Teaching Lab in Armenia and plans to take a D-Lab class this Fall. Her hobbies include singing, piano, music production, and chess. Eva is an International Orientation mentor, an Associate Advisor, and the finance officer of TEDxMIT.
Zoe Gotthold (she/her) 🐧 is a 2024 studying computer science and molecular biology. She is currently researching parasites through a UROP in the Lourido Lab. In the past, she has worked on microbiome research in the Lieberman Lab, synthetic biology as part of the 2021 iGEM MIT team, and has taught biology and computer science in Wales through the MISTI-GTL program. Zoe really loves penguins and spends her free time exploring Boston's coffee shops, playing the bassoon in Ribotones, and cooking with her friends.
Janka Hamori (she/her) 🌼 is an artificial intelligence and decision-making (6-4) major in the class of 2025. She is an international student, originally from Hungary. She was a student researcher in the Office of Sustainability and has interned with Exodigo through MISTI Israel. She is passionate about sustainability, student development, and making her morning coffee. She spends her free time reading, creating art, playing volleyball, or hanging out with her friends.
Lauren Higgins (she/they) ✨ is a mathematics and political science major in the class of 2026. She has been a PKG Social Impact Intern with South Boston Neighborhood Development Corporation and has taken the Experiential Sustainability class. In her free time, she enjoys reading and swimming, is involved in Divest and PLEASURE@MIT, and is a student worker at the Rainbow Lounge.
Megan Lim (she/her) 💭 is a business management major in the class of 2024! She has interned with The/Nudge Institute this past summer through MISTI India. She is part of the UA Innovation Committee, where she serves as chair and logistics lead for Banana Lounge. She enjoys running, rock climbing, playing soccer, lion dancing, journaling, and dreaming (her favorite question at the moment is: "What am I trying to do?").
Michael Sun (he/him) 🧙 is a Computer Science and Engineering Major in the class of 2026. He has UROPed at MIT Lincoln Lab's Active Optical Systems Group and MIT Sloan School of Management under Professor Matveyev on Stock-Based Compensation as well as research at Tufts University working with transformers and Large Language Models. He spends his free time listening to music, playing basketball, and picking up new hobbies.
Gianni Tipan (he/him) 🦭 is a computer science (6-3) major with a business analytics (15-2) minor in the class of 2025. He has UROPed with App Inventor and InfoLab and will be working as a SuperUROP this year. In the past, he was a social impact intern through PKG. Gianni is a part of organizations like SHPE, Code for Good, and iHQ. In his free time, he enjoys listening to music, baking, learning about cultures, and video editing.
Vela Velazquez (they/them) 😎🏳️‍🌈 is a 2025 majoring in Earth, Atmospheric, and Planetary Sciences. This summer, they continued their Social Impact Internship with GreenRoots doing climate justice work while living in the Social Impact Living Learning (SILL) Community. They currently work as a SPXCE Cadet with Intercultural Engagement to foster a more inclusive, equitable, and affirming MIT campus climate. In their free time, they work out, listen to music, and serve as the president of TransMIT.
Jocelyn Zhu (she/her) ✌️🥲 is a junior at MIT majoring in Business Management and Computer Science. She is enthusiastic about machine learning applications and the intersection between quantitative tools and measurable behavior. She has been involved with UROP through the STEP Lab in educational game development and with PKG in conservation technology, as well as through MISTI programs in Jerusalem, Kazakhstan, and Switzerland. She serves as the current Student Liaison for MISTI-MEET and as the president of MIT Resonance A cappella and is always excited to share about her experiences!