About the Office of Experiential Learning
The Office of Experiential Learning (OEL) works to amplify and accelerate the practice and impact of experiential learning for MIT students—bringing the spirit of Mens et Manus to life.
Give us a shout at experientiallearning@mit.edu if you have questions, comments, or ideas to share!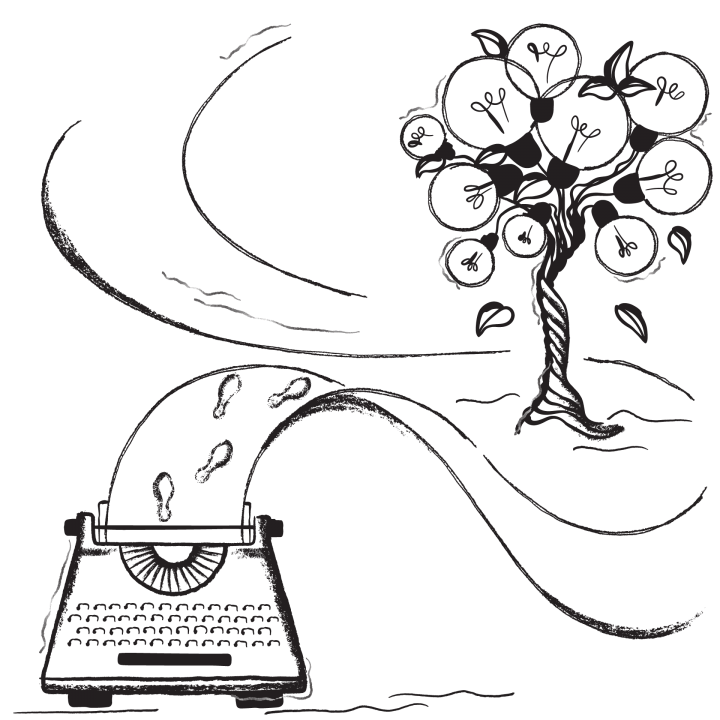 Structured experiential learning opportunities enable students to effectively manage complexity and ambiguity; encounter and wrestle with authentic ethical dilemmas; understand and value different perspectives; and reflect on their purpose and aspirations in life. Experiential learning can also contribute positively to students' future engagement at work and long-term well-being (Gallup-Purdue Index Report 2014).
OEL works to support, improve, and grow experiential learning opportunities; develop and implement new pedagogical, curricular, and advising models; and create a more intentional, integrated, and impactful ecosystem within the Institute.
Recently, we've created two resource guides to help hands-on programs make the switch to virtual and incorporate reflection into their programming; launched a new class designed to teach ethics in real-world settings; launched another class to teach students how to make an impact on sustainability in their lives and careers; created a new initiative to make sure that every undergraduate had access to a funded experiential learning opportunity (ELO) during the 2020-2021 academic year; and created a brand new platform called ELx to help students find ELOs. (And yeah, we coined a couple of new acronyms along the way…)
Last but definitely not least, we're home to four awesome experiential learning centers and programs: D-Lab, the Edgerton Center, PKG Public Service Center, and UROP.
Meet Our Team
And their favorite emojis! 👋
Kate Trimble (she/her) 🥸 is MIT's Senior Associate Dean for Experiential Learning (and also serves as Chief of Staff in the Office of the Vice Chancellor). She is fortunate to work with the amazing EL programs that make an MIT education magical. Kate lives in Providence and knows all of the best restaurants and beaches in the state of Rhode Island.
Kate Weishaar (she/her) 🦀 is the Senior Program Coordinator in OEL. She collaborates with awesome staff and students from EL programs and beyond to help students navigate and make the most of their ELOs. She is also a serial crafter who dabbles in everything from oil painting to needle felting to sewing her own clothes. She is also an MIT alum ('18) and holds an M.Ed. in Higher Ed Admin from Northeastern University. 
EL Student Ambassadors
Want to connect with the ambassadors or invite them to speak at an event? Email katew@mit.edu to coordinate. 
Sundeep Chakladar (he/him) ✨ is a biology major in the class of 2024. He has UROPed in the Lourido Lab at the Whitehead Institue since his first year at MIT. He is one of the scheduling officers for MIT EMS, plays varsity men's tennis, and works as a Resident Peer Mentor and Entry Chair in MacGregor House. In his free time, you'll find him cooking, playing tennis, and exploring Boston with his friends.
Vivian Chinoda (she/her) 💫 is a sophomore majoring in Urban Science and Planning with Computer Science. She has conducted research with the MIT Office of Sustainability, taken part in MIT IDEAS with PKG, been a part of Makerlodge, and is a NEET Scholar looking to UROP this year.
Ava Dijstelbloem (she/her) 🦖 is a mechanical engineering major in the class of 2025. She is currently UROPing with D-Lab and did research in Kenya over the summer through MISTI and PKG. She is also a member of the Swim and Dive team at MIT and enjoys hiking in her free time!
Crista Falk (she/her) 🤡 is a computation and cognition major in the class of 2023. She has UROPed in the Seethapathi Motor Control Group and has interned with AWS as well as KIT through MISTI Germany. She spends her free time painting, playing oboe in the Video Game Orchestra, and serving as co-executive director of FLI@MIT. Crista's office hours: Zoom or in-person meetings by appointment. Contact her at crista@mit.edu or 208-446-6696 to schedule a time.
Alexis Huang (she/her) 🍤 is a 2024 majoring in electrical engineering and computer science and minoring in finance. She interned at Hyundai through MISTI Korea taught at GTL in Korea this past IAP, and has also UROPed at the Media Lab and CAMS (Cybersecurity at MIT Sloan). She loves reading, scrapbooking, exploring chinatown bakeries, and is a fan of red velvet.
Anna Mai (she/her) 🤪 is a chemical engineering major in the class of 2023. She has UROPed in the Galloway Lab and done MISTI Italy remotely for the University of Sannio. Outside of academics, she enjoys painting, baking, and exploring various food places in Boston. Anna's office hours: Tuesdays (1-2 pm) and Fridays (11 am-12 pm) in 7-102.
Sherry Nyeo (she/her) 🙌🏼 is a computer science & molecular biology major in the class of 2023, minoring in German and Management. She UROPs in the Bartel Lab and has interned at Eli Lilly. Sherry serves on the NEET Living Machines Community Building Committee and the MIT Biotech Group's Exec Board as VP of Finance; she is also an Associate Advisor and Orientation Leader. In her free time, you can find Sherry reading, writing, listening to music, biking, and watching movies/TV shows/anime.
Ana Velarde-Gomez (she/her) 🤪 is a 2024 majoring in humanities and science, with a concentration in biology and women's and gender studies. She is interested in sexual education as well as sexual violence prevention and survivor advocacy. She is involved with PLEASURE and the PKG center, where she works on promoting healthy relationships in her community.
Vela Velazquez (they/them) 😎 is a 2025 majoring in Earth, Atmospheric, and Planetary Sciences. This summer, they completed a Social Impact Internship with GreenRoots as a climate justice intern and worked with the Edgerton Center as a mentor in several Engineering Design Workshops. They currently work as a SPXCE Cadet in the SPXCE Center to foster a more inclusive, equitable, and affirming MIT campus climate. In their free time, Vela works out, listens to music, and cooks.