ELO Program Staff + Faculty Information
The Request for ELO Proposals for IAP and Spring 2021 is closed.
Have questions? You're in the right place… Staff and faculty members proposing, designing, and implementing ELO programs are encouraged to browse the Frequently Asked Questions (FAQs) below. The FAQs contain helpful information about the program criteria, eligibility restrictions, student payment, financial administration, and reporting.
If you don't see the answer you're looking for, email us at oel@mit.edu.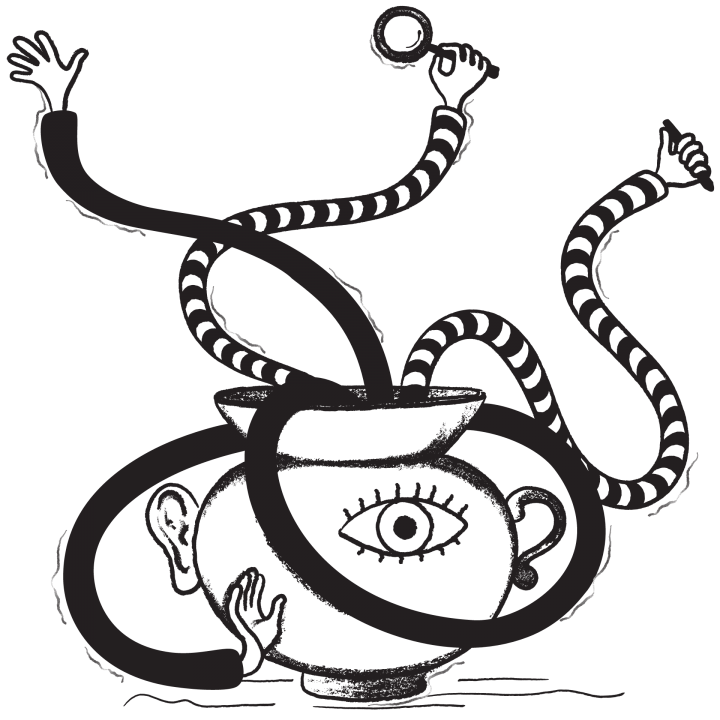 ELx FAQ for Faculty + Staff
We encourage all programs offering ELOs to list them on ELx, a new portal for students to find and apply for ELOs of all types. You can post to ELx using the ELx admin app. Spring listings can include both guarantee-funded ELOs and ELOs for credit or with other types of funding. Note that ELx will continue to be a resource for you and your students in Summer 2021 and beyond once the ELO funding guarantee ends, and we plan to add new features and improvements to help students and programs get the most out of the platform.
Answers to common questions about ELx can be found below. Scroll down to the "general" FAQ section for other ELO questions.
ELx is meant for posting ELOs, which should be hands-on/applied, have rigorous/academic content, include dedicated supervision, have meaningful intensity (70+ hours), and include reflection/evaluation to help students learn. Student jobs that are entirely unrelated to academic coursework should use the SFS student job board instead. 
Any MIT employee or graduate student can post an ELO, but ELOs will only be approved if the poster has a legitimate connection to the listed ELO department. 
All ELOs must be approved by the Office of Experiential Learning or UROP staff before they are visible to students. Approvers will check to ensure that the ELOs were submitted correctly, that the submitter is associated with the department in question, and that the opportunity qualifies as an ELO. 
ELx includes a built-in application system that programs are welcome to use.  Program leaders will be notified if a student applies and will be able to view student applications through the admin app. Alternatively, listings may include a link to an external application or email address that students can use to apply. 
Programs are strongly encouraged to tag ELOs with keywords to help students find ELOs of interest. As you type in keywords, you will see a selection of existing keywords that you can use, or you may opt to add a new keyword. Please keep keywords brief and use multiple keywords rather than long phrases (e.g. use "Python" and "data visualization" rather than "data visualization in Python"). 
UROPs should be available for an hourly wage (at least MA minimum wage $13.50/hour as of January 1, 2021), credit, or volunteer. Note that students living outside the United States cannot be paid hourly (however, they can do a UROP for credit). 

Guarantee-funded non-UROP ELOs should be available for a stipend (typically $1900 for a full semester). Students living outside the United States can be paid via stipend.  

ELOs funded through other means or offered after Spring 2021 should take care to select the appropriate compensation options and funding source.
The "Academics" section of the ELO listing form allows you to specify the types of students who are eligible (by degree type, year, and/or major) and to list any prerequisites, which may include classes, skills, and knowledge. 
Required work authorization or safety training should be included in the "Requirements" section. 
Currently, there is not an approval feature for applications. You will need to follow up directly with the students to accept them.
Please set your own application deadlines. When you enter your opportunity, there is an option to set a deadline that appears to students. We didn't want to dictate application deadlines given how different programs will be on different timelines.
General FAQ for Faculty + Staff
All experiential learning opportunities (ELOs) receiving guarantee funding should meet the 5 criteria outlined in the Request for Proposals (hands-on/applied; rigorous/academic content; dedicated supervision; meaningful intensity; reflection/evaluation).
Guarantee-eligible ELOs must be a minimum of 70 hours, typically over the course of one semester. 
Only students who are invited back to campus and living in MIT Housing are eligible for in-person ELOs on MIT's campus (or in related facilities like the Broad or Lincoln Labs). Receipt of an ELO is not a guarantee that campus access for in-person ELO project work will be approved. In-person ELOs are NOT permitted for students who are not in residence on campus.
During AY21, undergraduate students are eligible to earn up to $1900 by participating in an experiential learning opportunity.
Students can participate in multiple paid ELOs over the course of the academic year, or even within a single semester. However, the ELO guarantee funding per student is limited to a maximum of $1900. The current guarantee funding cycle is for IAP 2021 and Spring 2021; therefore, students continuing their guarantee-funded work beyond the end of the spring term must be supported by other funding sources (faculty or program discretionary funds; sponsored research; program endowment; etc.).
All currently enrolled undergraduates are eligible for the guaranteed ELO. Students on leave or who have deferred enrollment are not eligible.
During the pandemic, students must meet certain eligibility requirements for in-person, on-campus work. Eligibility requirements can be found in various places online including  MIT Now and (for undergraduate researchers) the UROP web site. Receipt of an ELO is NOT a guarantee that campus access for in-person ELO project work will be approved.
Students Living Abroad 
Due to international tax and compliance issues,

MIT is not able to offer paid UROPs or other hourly wage opportunities (regardless of funding source) to undergraduate students who are not physically located in the United States

. 

Students living abroad may opt for a credit-only UROP. Students may also choose to do a non-UROP experiential learning opportunity (such as remote K12 tutoring or public service) paid by stipend.  
Guarantee-funded ELO positions should be posted on ELx (you may post on additional platforms if desired and appropriate). ELx is now the primary platform for ELO listings, including UROPs. You can add listings using the ELx Admin App.
Programs are responsible for designing, implementing, and managing their own student application and selection processes. To make this easier, ELx includes a built-in application that programs may choose to use. You can preview this application through the ELx Admin App by clicking "Preview Template" on the listing submission form.  
Based on the ELO criteria, all ELOs– except for UROPs– should be paid via stipend.
Stipend: All non-UROP students should be paid via stipend in two disbursements for Fall/Spring (start-of-semester and end-of-semester) or one disbursement for IAP. The stipend level should be set based on the projected number of hours worked and a minimum wage rate of $13/hour (through 12/31/20) or $13.50/hour (starting 1/1/21). E.g., 140 hours or 10+ hrs/wk = $1900; ~110 hours or 8 hrs/wk = $1400; ~70-80 hours = $1000.  
Wage: For UROPs, the maximum number of hours eligible for ELO guarantee funding is 140; the maximum earnings in spring 2021 are $1,890, based on a $13.50 minimum wage hourly rate. DLCs wishing to increase hourly wages or the number of work hours should contact UROP staff for details. All students doing a UROP for pay must be paid an hourly wage and cannot be paid via stipend. 
See the "Student Eligibility" section for additional restrictions on students living abroad. If you have questions about your ELOs and how to pay students, please contact oel@mit.edu.
OEL will keep records of student participation in eligible opportunities to avoid duplication and allow us to target outreach to students who have not yet participated. We ask that you report all students who are participating in a guarantee-eligible ELO regardless of the source of funds so that we can accurately track participation and leverage funding to offer more opportunities to more students. For instance, a faculty member may have 3 UROP students in the Fall semester– 1 paid by UROP Office funds, 1 paid by faculty-sponsored research, and 1 paid by ELO guarantee funds: all would count as having met or satisfied the ELO guarantee for tracking/record-keeping purposes.
Once programs have selected students and the students have accepted the positions, programs should enter the final list of students on the ELO Tracking Database. (Email oel@mit.edu to have database authorization granted.)
OEL will then notify participating students that the accepted position satisfies the Institute ELO guarantee. Students will also receive an evaluation survey at the end of the term to help us measure student satisfaction and learning and improve the ELO process. 
ELO guarantee funding awarded in the Fall cannot be extended beyond IAP into Spring. As noted above, students wishing to continue their projects beyond January 31, 2021 must be supported by other funding sources.
Fall guarantee funds must be spent by January 31, 2021. Except for some specially-approved first-year programs, any guarantee funding left unspent by Jan 31, 2021 may not be carried forward into the Spring semester.
Spring guarantee funds must be spent by May 31, 2021 and may not be carried forward into summer. 
We will create and provide one or more cost objects against which you can spend. We will send the specific information in a separate email.

The cost object will have a maximum budget amount (the amount that you were awarded through the RFP process).

Overages should be avoided.

Any overage is the responsibility of the department

and not the Office of Experiential Learning.

In some instances, one cost object may support multiple awards made to the same sponsoring individual and DLC; the maximum budget will be the sum of those awards. 

Guarantee funds awarded in the Fall round must be spent by January 31, 2021; Spring funding must be spent by May 31, 2021.
Do NOT issue payments to students before first entering them into the ELO tracking database to verify eligibility.

Guarantee payments to students (hourly wage and stipend) should be charged only to the assigned cost object.

Hourly wages

: Students being paid an hourly wage should be activated on student payroll and must submit timesheets on a weekly basis. (Note that undergraduate students located outside of the US may not be paid hourly: see "Students living abroad" below.)  

Stipends: Student stipends are paid via Request for Payment (RFP). For the Fall or Spring semester, we recommend two disbursements– one at the start and one at the end of the semester. For IAP, we suggest just one disbursement at the start of the period/project.  The RFP process will ask for a General Ledger number; we recommend using 420131 (Professional Development/Training).

If you're unfamiliar with the RFP process, Atlas has a short training module that introduces the process for requesting payment using the

eRFP system

(in Atlas: Training>> Learning Center>> Course Catalog >> search for "eRFP: Request for Payment").

International students (non-U.S. citizens, whether living in the U.S. or abroad) paid by stipend are required to complete the

W8BEN

form. The completed and signed form should be attached to the RFP.

UROPs

: Students hired as UROPs use

standard UROP application procedures

.  

Applicants select the

UROP for Pay, Sponsored Research

funding type

option. 

The assigned cost object should be listed in each application's Account # field.  

Students located overseas

may only conduct UROP-for-credit

.  

Students living abroad

: Due to international tax and compliance issues, students living abroad may only be paid by stipend.

MIT is not able to offer paid UROPs or other hourly wage opportunities

(regardless of funding source) to undergraduate students who are not physically located in the United States (including both international students and US citizens). Students living abroad may receive a stipend for ELOs that offer this form of funding. 

The Office of Experiential Learning may periodically request salary reports (eDACCAs) for your program in order to track student participation.
Programs that requested and were awarded funding to cover other expenses (e.g., supplies and equipment; postage; etc.) will have these funds included in the maximum spending limit. Please note that these other costs– expenses other than direct student payments–

may not exceed 10% of the total grant award. 
Once your program concludes, you will submit a brief report that includes a summary of notable accomplishments and learnings and a breakdown of expenditures. [We will send more details on what is requested in advance.]

Any guarantee funding left unspent by January 31, 2021 (for Fall funding awards) or May 31, 2021 (for Spring funding awards) may not be carried forward. 
You must complete and submit this shortened

online intake form

for each affected student

only if

your DLC is supervising or offering a UROP or ELO that involves MIT students conducting work in, or collaborating with people or entities from, any of the following countries or regions:

Iran, Syria, Cuba, North Korea, the Crimea region of Ukraine, China (including Hong Kong), Russia, or Saudi Arabia

. 

If the UROP or ELO involves Iran, Syria, Cuba, North Korea, or the Crimea region of Ukraine, you should not proceed with the opportunity unless you have received advanced approval from MIT's export control officers.  For China (including Hong Kong), Russia, or Saudi Arabia, you may proceed unless otherwise contacted.  

For UROPs or experiential learning opportunities that do not involve those countries or regions, no intake form must be submitted.
MIT Environment, Health & Safety (EHS) has prepared a detailed

FAQ

for DLCs planning remote hands-on activities.  In particular, the helpful guidance document,

EHS Guidelines for Remote Experiments

(certificates required), outlines EHS-related guidelines and requirements for remote learning and procedures for faculty, instructors, or other MIT personnel to follow when planning remote hands-on activities, such as UROPs and experiential learning opportunities. 

If you plan to ship physical/tangible items outside the U.S., Appendix 3 of the EHS Guidelines includes a helpful export control decision tree.

You are responsible for maintaining appropriate

information security protections

for data when working internationally, as well as ensuring compliance with any commitments made with respect to the confidentiality and use of third party data. 

In addition, if your DLC has any active technology control plans in place with regard to export-controlled technology, then you must also ensure continued compliance with those plans.